School Status

School is Open
---
Fair, and 73 ° F.
Video Archive
Quick Links
Click below for the Free/Reduced
Textbook & Meal Application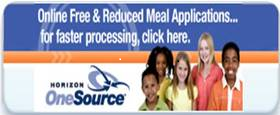 School Day Start/End Times
2014-2015 School Calendar
2015-2016 School Calendar
Staff Email
Full-Day Kindergarten
NAFC Education Foundation
Registration Information 14-15
School Board

For Email Marketing you can trust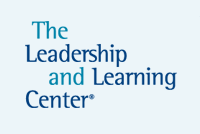 Communications - News and Features
---
---
---
---
---
---
---
---
---
Friday, March 25
NAHS Chamber Orchestra wins the GOLD! posted by Diane Williamson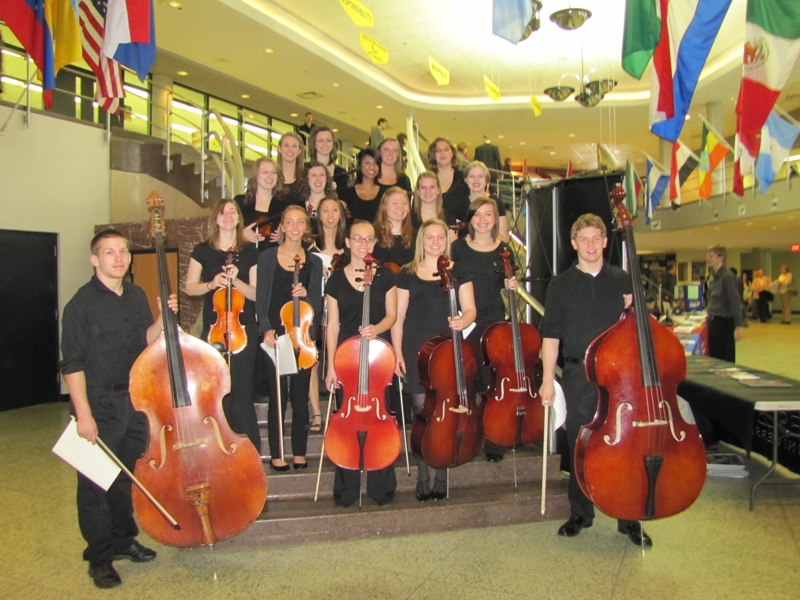 Congratulations to the NAHS Chamber Orchestra who brought home the Gold Medal from the IN State Competition last month!
---
Friday, March 25
Mentor Mii posted by Diane Williamson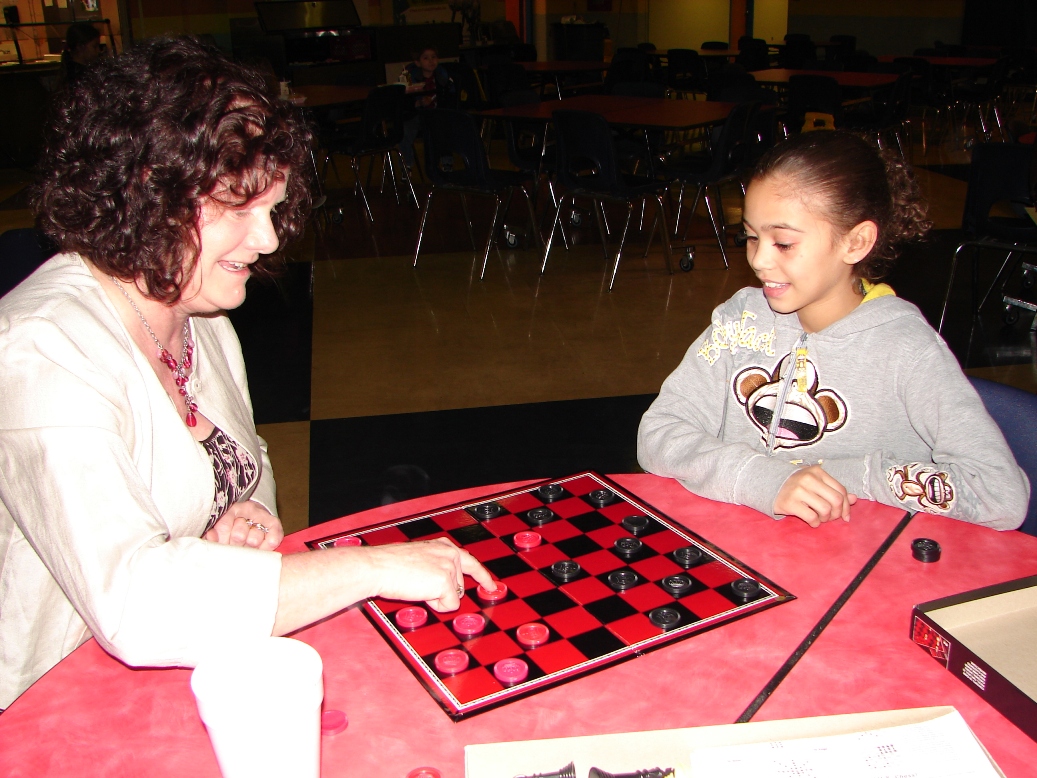 Most people who've succeeded in life can point to at least one person who inspired them along the way. Oprah Winfrey credits Maya Angelou as her mentor; Donald Trump's mentor was his father. A mentor is someone who allows you to see the hope inside yourself – and that's exactly what happens every week at several schools in our district. (Click on the headline above to read more.)
---
Friday, March 18
Emergency Preparedness in our Schools posted by Diane Williamson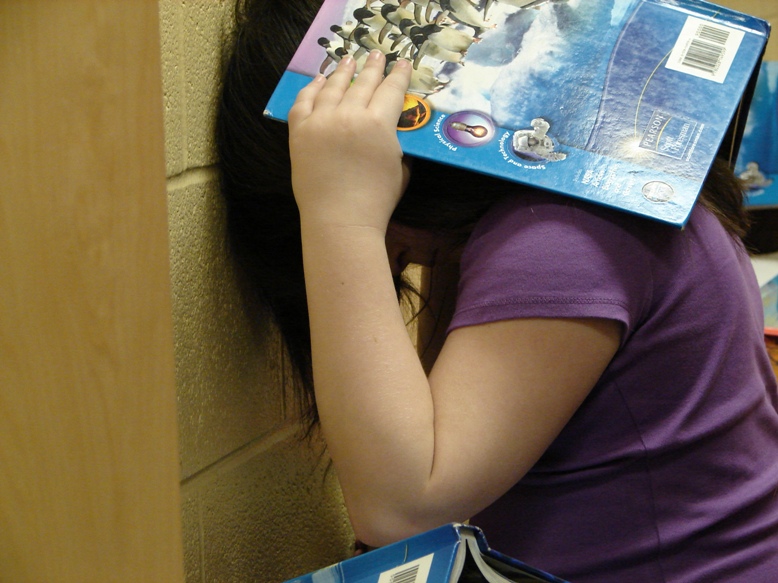 The tragic events in Japan have caused many of us to wonder - if an emergency happened in our community – would we be ready? Our school system is. Earlier this week Grant Line Elementary students, along with the rest of the school corporation, participated in a state-wide tornado drill, filing out quietly into the hallways, kneeling down facing the concrete walls, holding books over their little heads. We've all done it. But what else goes on behind the scenes to prepare our students and our staff for an emergency situation? (Click on the headline above to read more.)
---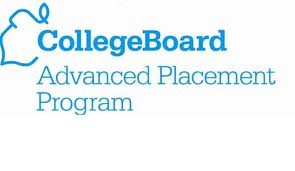 New Albany Floyd County Consolidated School Corporation (NAFCCSC) is one of fewer than 400 school districts in the nation being honored by the College Board with a place on its AP®Achievement List for opening AP classroom doors to a significantly broader pool of students, while maintaining or improving the percentage of students earning scores of 3 or higher. From 2008 to 2010, NAFCCSC has increased the number of students participating in AP while also significantly improving the percentage of students earning AP Exam scores of 3 or higher, the score typically needed to earn college credit, from 20.5 percent in 2008 to 26.1 percent in 2010. "This is an outstanding honor for NAFCCSC and our community. We are only one of nine school districts in the State of Indiana to be recognized. I would like to thank the New Albany High School and Floyd Central High School students and faculty for their excellent work," said Dr. Bruce Hibbard, Superintendent NAFCCSC. (Click on the headline above for more details. )
---
Friday, March 11
Charity Begins...at School! posted by Diane Williamson
In addition to their studies and extracurricular activities, our students are making a difference in our community with their charitable efforts!
We could fill a book with all of their efforts, but for the purposes of this article we'll highlight a few projects. In December, Floyd Central's senior class president and Eagle Scout Nick Hebert (right) spearheaded the Miles for Merry Miracles Run/Walk which resulted in the sponsorship of 82 Angel Tree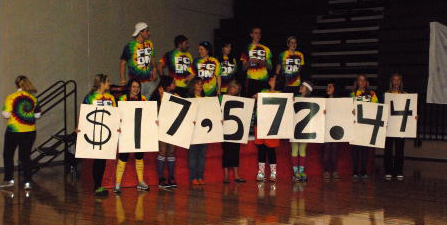 children and $3,000 in cash donations. All together the final tally in sponsored Angels and cash for the event was over $29,000. And last month Floyd Central's first annual Riley Children's Hospital fundraiser raised over $17,500. (Click on the headline above to read more.)
---
Thursday, March 10
And The Results Are In! posted by Diane Williamson
The New Albany-Floyd County Consolidated School Corporation has received its Official Audit Report from the Indiana State Board of Accounts for the 2 year period ending June 30, 2010.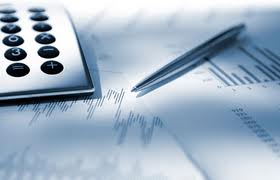 The Audit process occurs every two years and is mandatory for all public school corporations to verify compliance with all Federal, State and Local regulations.
What is most significant about the latest Audit Report is although NAFCCSC has received Federal stimulus dollars for the past 24 months, there were no instances of Corporation Audit Results and Comments and no instances of Federal Findings. The Audit Report confirms that all the financial statements and records presented by NAFCCSC to the auditors over the four month process were accepted as a fair presentation, in all material aspects, in regard to cash and investment balances of the governmental activity.
"The positive results of this Audit Report were due to a culmination of several people and departments within our school system working together to ensure the public trust of our financial resources," said Fred McWhorter II, Chief Business Officer, New Albany Floyd County Consolidated School Corporation.

---
Welcome Class of 2024!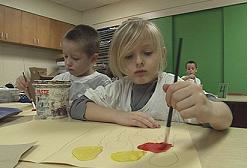 In the time it takes you to read this article, 60 babies will be born in the US, 244 in China and 351 in India! The US Department of Labor estimates that today's learner will have 10-14 jobs ….by the time they're 38! The top 10 in-demand jobs in 2010 did not exist in 2004. So right now, we're preparing students for jobs that don't yet exist…to use technologies that haven't been invented…..in order to solve problems that we don't even know are problems yet! Will our children be ready? YES! But to succeed we need to prepare them to learn! Click on the headline above to read more.

---
At the other end of New Albany Floyd County's educational spectrum – are the diverse opportunities provided to high school students at Prosser School of Technology. These programs focus on career training and range from Agriculture to Transportation, but today we're focusing on the Multimedia Program.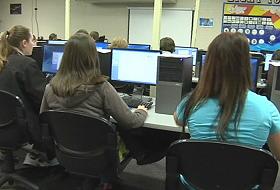 Graduates of this program are now enjoying successful careers at Oprah Winfrey's Harpo Productions, Monster dot com, Martha Stewart's Production Company, and many broadcast outlets and graphic design companies across the country. Nine graduates are attending Full Sail University in Florida – one of the nation's premiere Arts and Media Colleges. Click on the headline above to read more.
---

Indiana State law requires that children attain their 5th birthday on or before August 1 to enter kindergarten. Districts are allowed to offer early entrance for children who narrowly miss the August first date. New Albany Floyd County Schools follows the process below for early entry requests:
1. Early Entry assessments will be given to children whose birthdays are between August 1 and October 1. Assessments will not be given to children whose birthdays fall after October 1, 2011.
2. Parents should call the child's home school before May 6, 2011 if they desire early entrance for their child. An appointment will be made for the initial screening at the home school.
3. A kindergarten teacher will conduct the preliminary screening while the principal assists parents in completing a survey that contains questions regarding their child.
4. To have a child considered for early entry, parents must attend a required informational meeting. The meeting will be Thursday, May 26, 2011,
7:00 p.m., at the Administrative Services Center, 2813 Grant Line Road.
5. Parents need to call Maggie Jones at the Administration Services Center (542-2142) to register for the parent meeting.
6. Appointments for Early Entry assessments will be scheduled at the conclusion of the parent meeting. The assessments will be conducted in June. The only exceptions that will be made will be for children that move into the district and their parents request a developmental screening on or before August 2, 2011.
7. After the assessment team reviews the initial screening, the developmental screening, and the parent survey information the parent will be notified of the decision. All decisions are final.
---
Friday, February 25
Teacher Feature - Melinda Johns posted by Diane Williamson
This week's Teacher Feature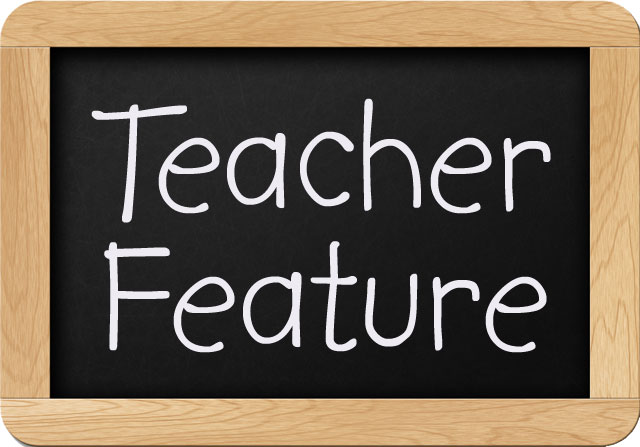 is about Melinda Johns, who teaches computer programming and web design at New Albany High School. Melinda was recently honored by the National Center for Women & Information Technology with the "Award for Aspirations in Computing – Educator Award." It's presented to educators who have demonstrated a commitment to encouraging young women's aspirations in computing. Click on the headline above for our Q&A with this week's Featured Teacher, Melinda Johns!
---
Friday, February 25
ISTEP+ Testing Begins Next Week! posted by Diane Williamson
ISTEP+ testing begins next week! When I asked some teachers and administrators about how they help students prepare for the tests,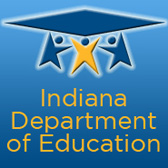 I got the same answer – they spend the whole year preparing! It's an ongoing process. And if a student isn't learning the way they should, teachers can now catch it quickly through the use of common formative assessments - and they can intervene quickly! Daily math reviews, leveled guided reading groups, and re-teaching are all strategies that take place on an ongoing basis to provide students with additional support to master the learning standards. "I always told the children that ISTEP+ is an opportunity to 'show what you know.' Some questions will be easy. Some won't be so easy. I always tried to reassure students so they would be able to do their best," said Michele Day, Director of Elementary Education/Title I. Click on the headline above for some easy things you can do ebsure your child does their best!
---
The Indiana Department of Education (IDOE) has released the 2010 results for school-level Advanced Placement (AP) achievement expressed as the percentage of graduates at each school who pass at least one AP exam at some point during their high school experience. (Click on the headline to read more.)
---
Friday, February 18
National Merit Finalists Named posted by Diane Williamson
Congratulations to Elizabeth Bauer,
a senior from New Albany High School who, along with Nick Lynch, Justin Mills, and Chelsea Reidinger, all seniors from Floyd Central High School, have been named as "National Merit Finalists" in the National Merit Scholarship Program.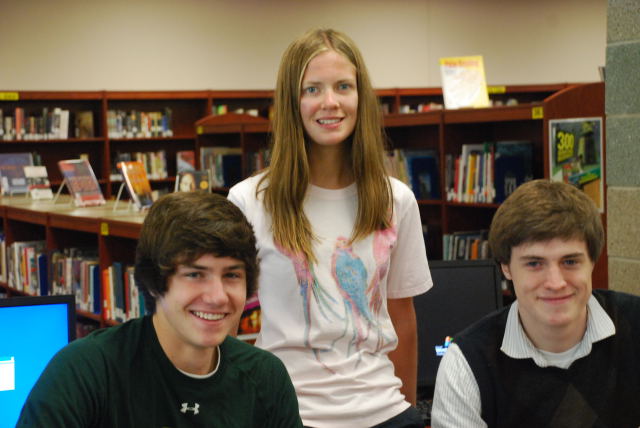 In addition, NAHS senior Sarah Jemerson has been named a Finalist in the National Achievement Scholarship Program also sponsored by National Merit and NAHS senior Cameron Spry has been named a "Commended" student for his performance on the PSAT.
---
Friday, February 18
Have You Heard of the Bulldog Scholars? posted by Diane Williamson
The Bulldog Scholars program at New Albany High School was developed by faculty members at the school and introduced last spring.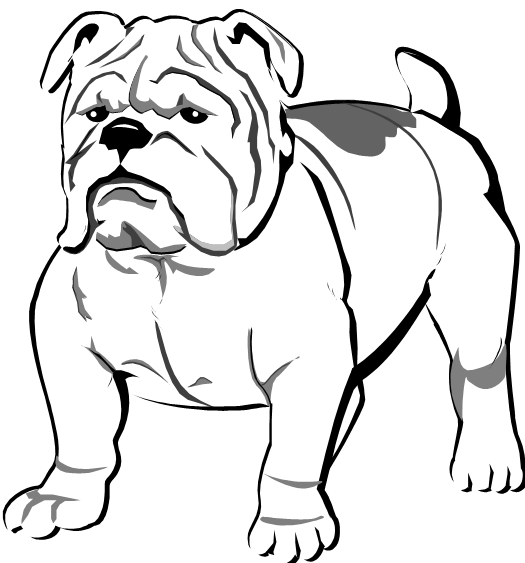 The goal is to identify high-achieving, but under-represented students, and make sure they get the support, instruction and encouragement they need to take honors and AP courses, earn college credits during high school, and excel in college entrance exams. (Click on headline to read more.)
---
The International Baccalaureate Diploma Programme is a challenging two-year curriculum for smart, motivated high school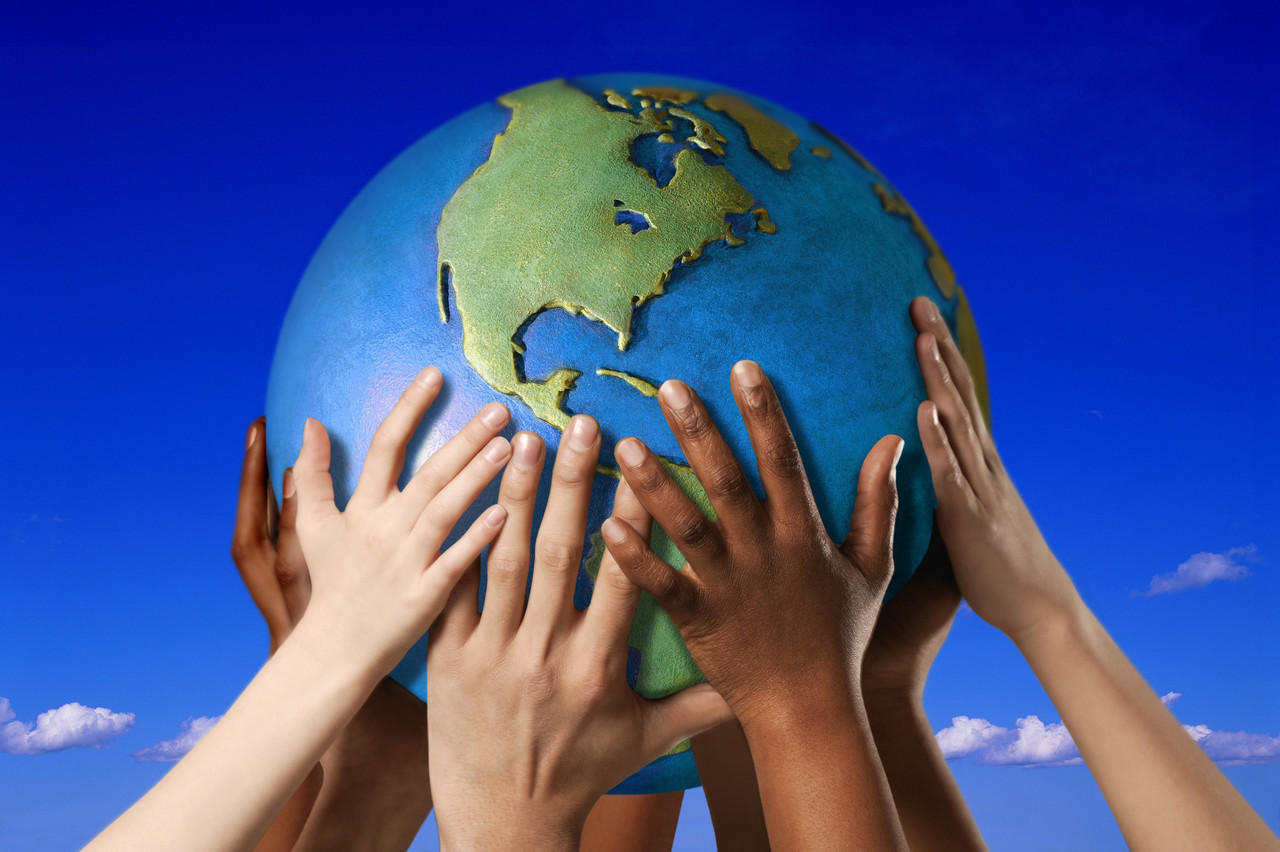 juniors and seniors, and soon it will be offered to students in our high schools. The IB Diploma provides an internationally accepted qualification for entry into higher education, and is recognized by universities worldwide.
---
Friday, February 11
Using Technology to Teach Math posted by Diane Williamson
Recently a group of middle school math teachers were honored as a part of the Excellence in Teaching Series. Among those teachers was Chris Noble, a math teacher at Scribner. One of the new methods being used in our classrooms is called CPS – Classroom Performance System. In Chris's classroom, the CPS involves the use of a video screen showing the problem, and the possible answers. The students are asked to use "clickers" which look a little like a remote control. They simply push the button which corresponds to the answer they think is correct.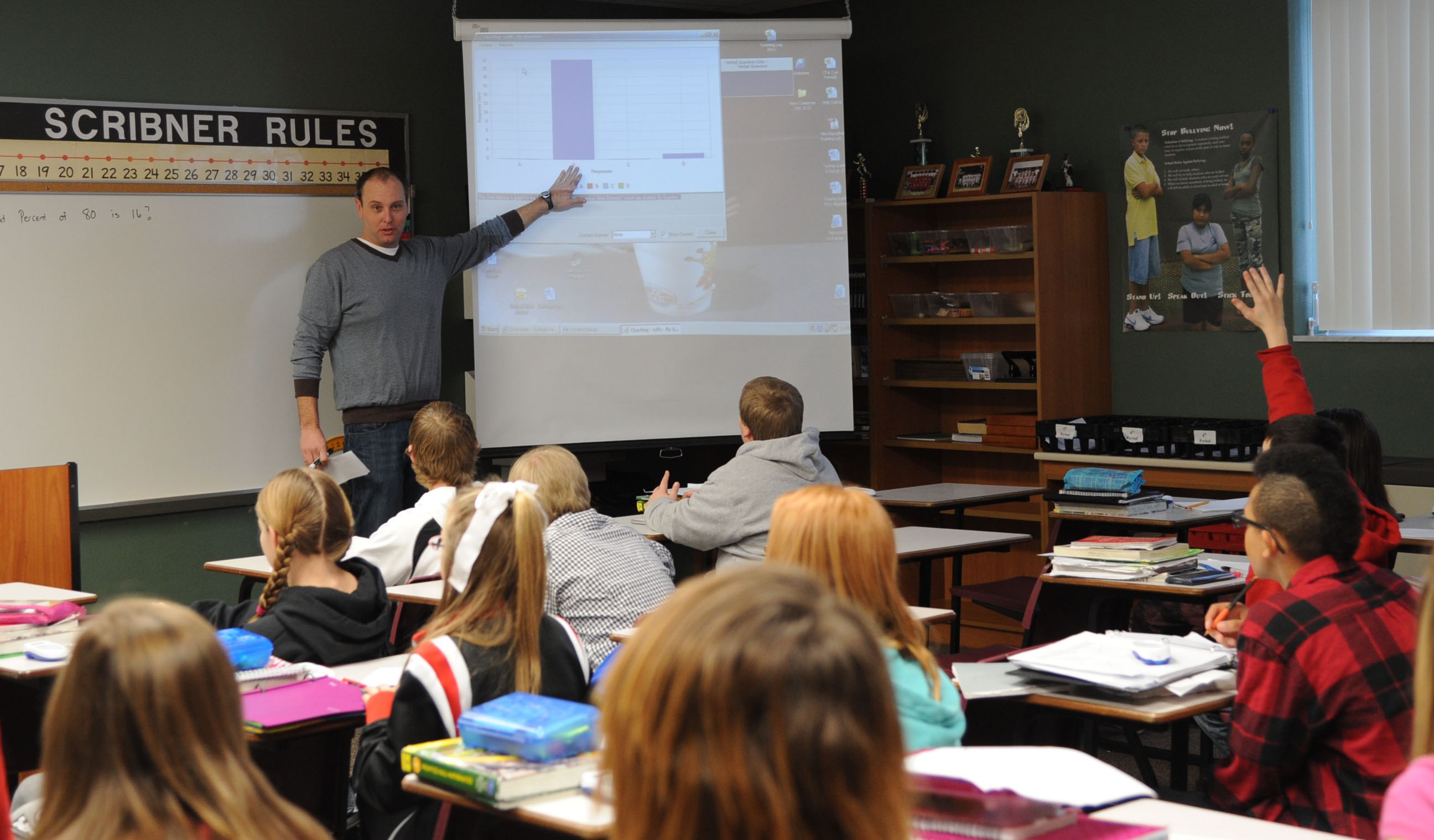 (Click on the headline above to read more.)
---
Friday, February 11
DOUBLE YOU EN AY ESS posted by Diane Williamson
I got my start in broadcasting by learning how to pronounce one letter – DOUBLE YOU. And like many who've gone on to a career in broadcasting, I have Lee Kelly and WNAS radio to thank for that. Recently, I had a chance to visit the studios and catch up with Mr. Kelly in his office at WNAS.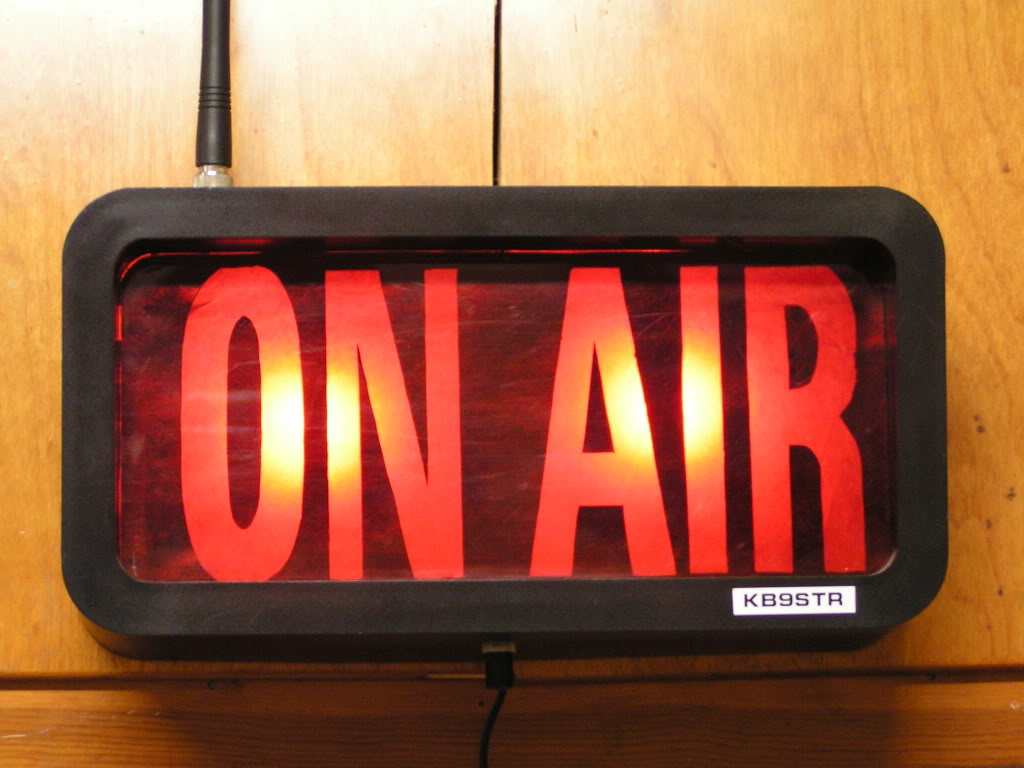 (Click on the headline above for a Q&A with Lee Kelly.)
---
Friday, February 11
Sign up for the REACH Newsletter! posted by Diane Williamson
Stories about school budget shortfalls and rumored cutbacks are all over the news. It's easy to feel helpless in the face of it, but there are ways you can help that don't necessarily cost you any money! But sometimes it's hard to know where to start when you want to help! The REACH newsletter is an initiative begun by two concerned parents, Adrienne Sprigler and Megan Willman, to support our schools and our students.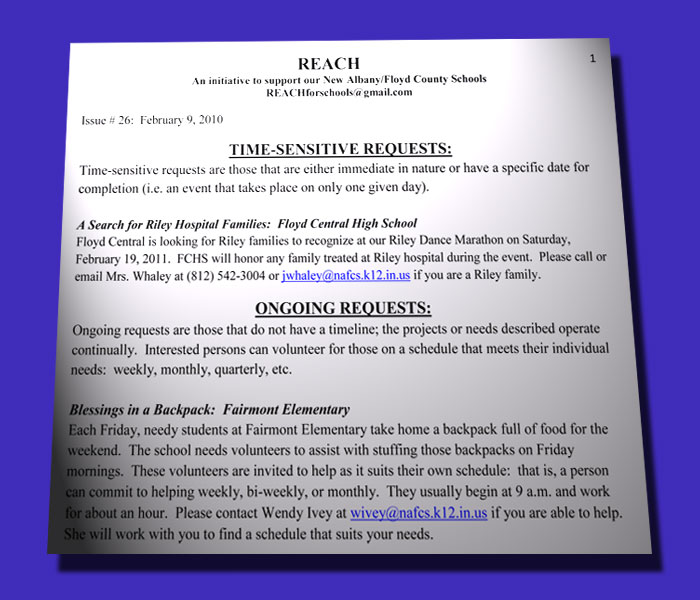 (Click on the headline above to read more.)
---
The New Albany-Floyd County Consolidated School Corporation is very pleased to announce that the Student
Councils at Scribner and Hazelwood Middle School's have recently completed a cross-town rivalry which raised
almost $10,000 for The Leukemia & Lymphoma Society. This is the 2nd annual competition and to date the
schools have raised over $13,000.

---
Floyd Central High School has multiple Scholastic Art Award winners this year!
Please click on this link for a photo of the winners and details on the award ceremony to be held on February 10.
---
Would you like to be alerted via text message to your mobile number whenever there are school closings or delays? If so, please go to the green "Text Alerts" box on the left side of our home page to sign up. When asked, make sure to check the box next to "General News Alerts" in the list presented so that we know to send you text alerts whenever schools close or are delayed. Note that by signing up to receive General News Alerts, you also will receive texts for any "Breaking News" event whenever one gets posted to the NAFCS website.
---
Attention Parents of 5th Graders: Immunization Requirements for Entering 6th Grade:

Please begin gathering your child's updated immunization records or talking with your child's health care provider about receiving the following state-mandated vaccines:
• meningitis vaccine (known as MCV4, Menactra, or Menveo)
• tetanus vaccine that includes protection against pertussis or "whooping cough" (known as Tdap, Adacel, or Boostrix)
• 2nd chicken pox vaccine (known as varicella or Varivax)

Even though your child may have already received these vaccines, the school may not know about it unless you bring a copy of your child's immunization record to the school. The school will need proof of your child receiving these vaccinations before or on the first day of 6th grade. Your child may be suspended if the appropriate records are not received. If you have any questions about these vaccine requirements, please contact your school's health aide or school nurse.

---
Friday, February 4
You've Got To Have A Plan posted by Diane Williamson
Earlier this week, a large group of people interested in taking our school district to the next level attended a Strategic Planning Meeting hosted by our superintendent, Doctor Bruce Hibbard, and his cabinet members. A team of 140 people including community members, parents, teachers, administrators, and board members learned about new teaching strategies we're using in our classrooms, some changes in how our teachers are collaborating to improve our student's performance, and the vision we have for our district in the coming years. (Click on the headline above to read more.)
---
Friday, February 4
Excellence in Teaching Series posted by Diane Williamson
We all know we can never do enough to show our teachers how much they're appreciated, but that doesn't mean we can't try! The New Albany Floyd County Consolidated School Corporation's Excellence in Teaching Series celebrates effective teaching and highlights the importance of collaboration between teachers. So far we've hosted three events honoring teachers who've excelled in teaching performing arts, kindergarten, and middle school math.
(Click on the headline above to read more.)
---
Thursday, February 3
Pine View Property Sold to Floyd County posted by Diane Williamson
The New Albany-Floyd County Consolidated School Corporation has closed its sale of the Pine View Elementary property. It was sold to Floyd County. Proceeds of approximately 1.2 million dollars (after expenses and fees) have been deposited, per Indiana State Statute, into the Capital Fund. The Corporation anticipates transferring these dollars to its Rainy Day Fund at some point in the future to help mitigate current budget shortfalls and in order to more quickly reach a sustainable budget.
(Click on headline above to read more.)
---
Thursday, February 3
Did You Know posted by Diane Williamson
During the Strategic Planning Meeting earlier this week, we enjoyed a video presentation that gave us new perspective on our school system. The video can be seen above. For more details, click on the headline of this article for all the fun facts and statistics. You'll be impressed!
---
Friday, January 28
Grateful Hearts Lead To Great Classrooms! posted by Diane Williamson
If you think about it, there's probably at least one teacher you can remember who made a real difference in your life. Or maybe it was that bus driver who went the extra mile and made you feel comfortable on your first day of school. For most of us, there's an exceptional teacher, counselor, bus driver, cook, coach, or principal who has also made a difference in our child's life. Why not honor that person with a "Grateful Hearts" gift?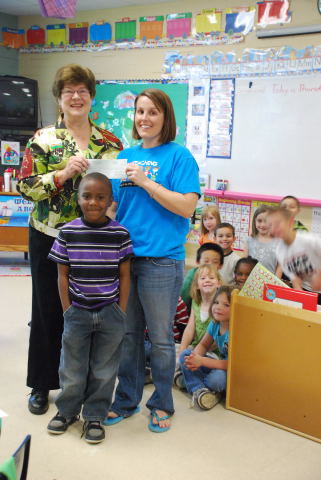 The "Grateful Hearts" program, with help from the New Albany Floyd County Education Foundation, funds "Great Classroom" grants in amounts ranging from $100 to $250. These grants enable our teachers to improve and enhance our classrooms by funding creative supplies, materials and technology that our students use every day. (Read more by clicking on the title above.)
---
Friday, January 28
We're Wired! posted by Diane Williamson
Remember dial up internet? Like most people have done in their homes, the New Albany Floyd County School Corporation has upgraded our technology!
(Read more by clicking on the title above.)
---
Thursday, January 20
IMAGINE IT! posted by Diane Williamson
New Literacy Progra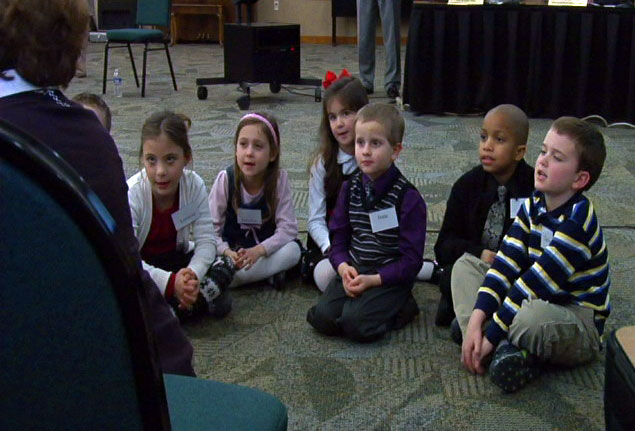 m Uses Phonics
In order to reflect the latest research and best practices of reading and writing in our elementary schools, we have initiated a new program for our kindergarten, first, and second grade students.
The New Albany Floyd County Balanced Literacy Approach utilizes three blocks of learning – reading, writing, and working with words. A critical component of working with words is phonemic awareness and phonics. In our district we are using "SRA Imagine It!" to teach these principles to our students. read more...
---
View the Communications Archives